I've started working again and have been too busy to update this blog as frequently as I'd like. I've seen many wonderful and inspiring things and hopefully I get to post them sooner than later. I maintain two blogs and blogging is really like a second job. Between doing the research and finding material to post about, typing up the entry, proofreading it and resizing and retouching the images and what not, a good two or three hours can go by.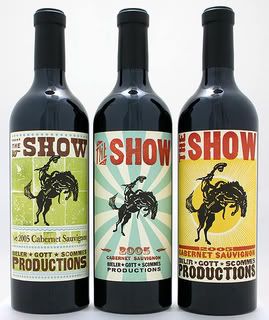 Awesome wine labels via all stripes

The color palette on these wine labels have inspired me for a project that I'm working on right now. I'm on a work computer and they haven't upgraded their software and I'm stuck with Illustrator CS2!!! *gasp* It seems almost primitive to be working on it when I've been using CS3 all these months and now there's even CS4!! Anyway I dearly miss the color guide function in CS3 :/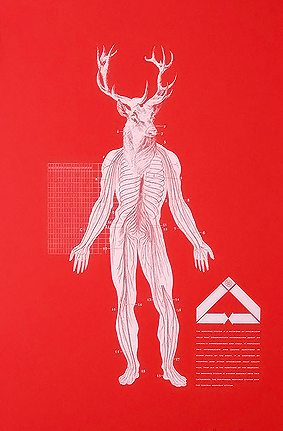 Deer Anatomy Screenprint

by Mark Weaver
I saw this on flickr the other night, I love how deers inspire people to make so many weird things lol. I'm tempted to
buy the screenprint
from etsy but I'm hesitant because I dunno if it would freak me out to have in my tiny studio apartment. The red bg is quite loud, but then I think it would be fun to have something so bizarre in your home.